Following $20 million settlements, NYPD reforms aim to end over-policing of peaceful protests
The NYPD's history of unchecked aggressive policing during protests may be drawing to a close. On Tuesday, Attorney General Letitia James, in collaboration with the Legal Aid Society (LAS) and the New York Civil Liberties Union (NYCLU), announced a landmark agreement with the NYPD to revolutionize its protest management approach.
This agreement is a culmination of numerous lawsuits following the 2020 racial justice protests, where the NYPD was under fire for wrongful arrests and excessive force. Now, the city is committed to abandoning intimidation techniques and vowing to respect citizens' First Amendment rights.
At the core of these changes is a four-tiered response system designed to prioritize protesters' rights. This system inherently limits police numbers at protests, emphasizing de-escalation before escalating law enforcement actions. Escalation is only permitted in specific scenarios, such as obstructions to significant traffic routes, unlawful activities by protesters, or jeopardized public safety.
A new senior executive role, the First Amendment Activity (FAA) Senior Executive, will be introduced to oversee NYPD's reactions to public demonstrations. The controversial "kettling" tactic is now prohibited, and there's a directive to improve press interactions during protests.
Ensuring transparency and public confidence, a joint oversight committee will monitor the NYPD's adherence to these changes for several years. This committee comprises representatives from the Attorney General's office, NYCLU, LAS, and other concerned parties. Furthermore, the agreement allocates significant funding for this oversight, guaranteeing comprehensive and unbiased monitoring.
Highlighting the importance of this agreement, Attorney General James stated, "The right to peacefully assemble and protest is foundational to our democracy. This agreement ensures peaceful protesters can voice their concerns without fear."
"This landmark settlement holds the NYPD, the nation's largest and most influential police force, to its oath to protect New Yorkers' right to protest," said Molly Biklen, Deputy Legal Director of the New York Civil Liberties Union. "The NYPD's violent response to protestors during the 2020 demonstrations for Black lives made clear to the world what too many New Yorkers already knew, that the NYPD is unable or unwilling to police itself. Today's settlement ensures the NYPD can no longer indiscriminately deploy the notorious Strategic Response Group to protest and no longer escalate force on a whim."
These reforms trail Attorney General James' consistent efforts to make the NYPD accountable. Following a well-attended public hearing in 2020, which had to be extended due to the overwhelming number of testimonials, a preliminary report on the NYPD's forceful responses to protests was published. These revelations led to legal actions against the NYPD for overreaching during peaceful demonstrations.
One such testimonial from this hearing was from Dounya Zayer, a protester who recounted being pushed to the ground by an unprovoked NYPD officer. Zayer's powerful testimony highlighted the lack of intervention from other police officers during her assault. Her emotional demand for accountability resonated, underscoring the need for systemic change within the police force.
Recent reforms come after record-setting compensations to protestors. In July, NYC agreed to a $13 million settlement for 1,300 individuals who reported police misconduct during the 2020 George Floyd protests. With each protester receiving an average of $10,000, this stands as the largest class-action payout to protesters in the U.S.
Another related case settled four months earlier saw NYC paying $7 million to over 300 protesters. While these settlements represent a victory for the plaintiffs, they also significantly impact the NYC budget, with taxpayers bearing the brunt.
This article incorrectly attributed a quote to Molly Biklen. It has been updated to reflect the correct quote that Biklen provided to this newspaper. The Brooklyn Eagle regrets the error.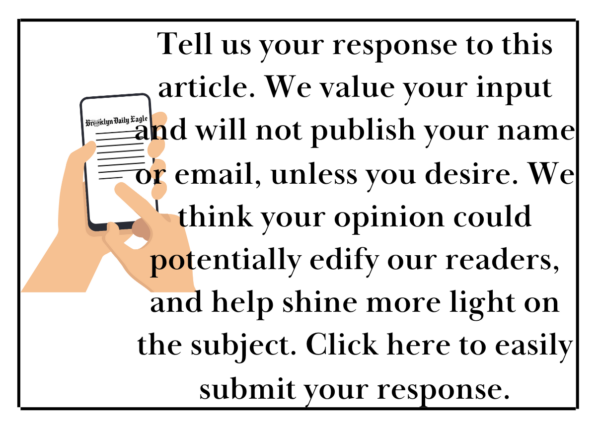 Leave a Comment