North Brooklyn Angels honor three local groups at third annual luncheon fundraiser
WILLIAMSBURG – The North Brooklyn Angels honored three extraordinary Brooklyn leaders at the non-profit's 3rd Annual "Neighbors Helping Neighbors" Luncheon.
Each honored as a "Neighbor of the Year" were: Theatrical Teamsters Local 817, Brooklyn Brewery, and Whiskey Helps, all local groups that have demonstrated track records of supporting local community charities including the Angels.
Raising over $170,000, the event seated over 125 guests, many of which were dedicated volunteers who were invited to attend as guests of sponsors. The Luncheon Chair this year was once again Elaine Brodsky, Chair of the North Brooklyn Chamber, whose partnership has been vital to the success of North Brooklyn Angels. "This year, we have something special planned that sets it apart from previous luncheons. We're thrilled to honor three amazing groups that have been instrumental in supporting our community," said Elaine Brodsky, "I can't wait to celebrate their remarkable contributions."
Elaine and her husband, Norm Brodsky, who also leads Whiskey Helps, have been actively involved with the North Brooklyn Angels since the very beginning, providing vital support and guidance to the nonprofit. The event was hosted at the Church of the Ascension in Greenpoint, Brooklyn following a recent renovation that has transformed the space into a multi-use venue for community events and concerts.
In attendance were also major longtime supporters of North Brooklyn Angels, such as Broadway Stages, IATSE Local 52, Waste Management, 25 Kent / Rubenstein Partners, DoorDash, and the Heatonist, which is part of the honored Whiskey Helps group of local entrepreneurs that meet weekly to discuss business trends, opportunities, and supporting charities over whiskey and cigars.
Its signature fundraising event, funds raised through the luncheon will allow North Brooklyn Angels to sustain and expand its mission of "neighbors helping neighbors," which includes the annual provision of over 75,000 hot meals to local food insecure families and tens of thousands of baby, children, and maternity essentials through the efforts of hundreds of local volunteers.
The local nonprofit organization started in the winter of 2016, and by the summer of 2017, started serving free meals on the streets of Brooklyn out of their "Angelmobile," a 40-foot mobile soup kitchen powered by volunteers. North Brooklyn Angels has since grown its local footprint to include an additional mobile soup kitchen truck, a dedicated commercial kitchen donated by and run out of the Church of Our Lady Mt Carmel in Williamsburg, where meals are cooked and prepared by volunteers, and served at nine sites throughout North Brooklyn.
About North Brooklyn Angels
The North Brooklyn Angels is a volunteer-driven, hyper-local non-profit that organizes direct action projects to address the many needs that exist in a rapidly changing North Brooklyn: hunger, poverty, homelessness & inequitable access to resources. Directly addressing food insecurity, its tiny staff, augmented by scores of daily neighborhood volunteers, serves up to 2,000 hot, healthy meals per week at varying points of need in the area. To learn more about the North Brooklyn Angels, please visit northbrooklynangels.org or follow us on Instagram @northbrooklynangels.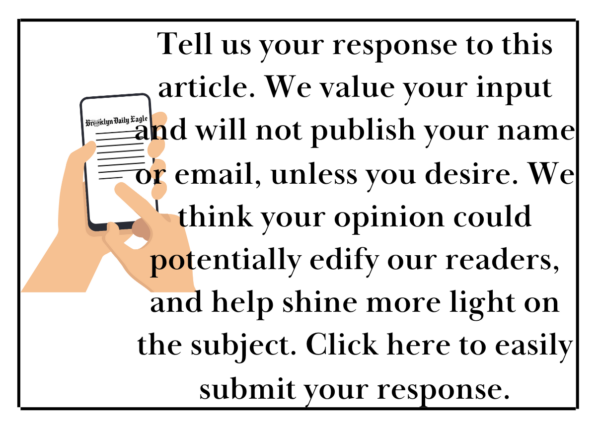 Leave a Comment