Exclusive: Eagle interview with Andrew Dice Clay
Brooklyn-Born Comedian to Return to Borough with Coney Performance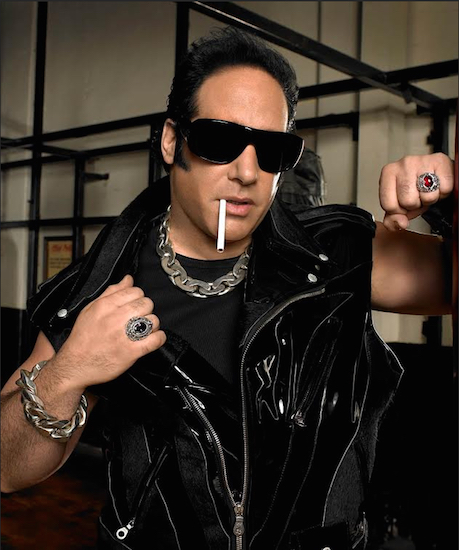 Comedian Andrew Dice Clay has played some huge, high-profile venues in his time, such as Madison Square Garden. But he is especially proud of the fact that on Saturday, July 30, he will be performing at the newly opened Ford Amphitheater at the Coney Island Boardwalk.
"Brooklyn is really coming up," he told the Eagle. "First you had MCU Park, where the Cyclones play, then Barclays Center, and now this Coney Island arena. And many neighborhoods where I wouldn't have even gone to years ago, like Williamsburg, have been revived. It's great."
Clay, whose original name is Andrew Clay Silverstein, is no stranger to the borough—he grew up in Sheepshead Bay and went to Madison High School. Many of the people he grew up with, he says, have moved away to Long Island or Staten Island, but "I still have dear friends and family in Brooklyn."
In fact, his career got started in Brooklyn. In September 1978, when he was mainly doing impressions, he auditioned at the now-defunct Pips Comedy Club in Sheepshead Bay. "I was doing Jerry Lewis' `Nutty Professor' and nobody was laughing, but then I started doing John Travolta and the crowd went crazy. `Grease' had come out that year, and `Saturday Night Fever' came out the year before. The owner, George Schultz, hired me for the weekend at $50," he said.
For years, Clay thought of Schultz and his sons as family. Clay's imitation of Travolta, with some Elvis and some Fonzie thrown in along with a liberal helping of four-letter words, became the basis of his well-known stage character.
By the late '80s and early '90s, Clay was a major attraction in live comedy venues, his albums were best-sellers, and he starred in several HBO specials. Still, his material was controversial because of his liberal use of four-letter words and because some people objected to his jokes about women, gays, Asians and others and found them insulting.
In 1989, for example, Clay was banned for life by MTV (the ban was later rescinded) for reciting some of his profanity-laden takeoffs on nursery rhymes at that year's Video Music Awards. The following year, singer Sinead O'Connor refused to perform on the same bill as Clay on "Saturday Night Live."
Asked about this aspect of his career — and why he was targeted more than other comedians who used explicit material, such as Richard Pryor — Clay replied, "I was ahead of my time." He suggested that others, including the press, were jealous of his success. "I was selling 20,000 seats. I was opening for Guns and Roses. I put the rock and roll in comedy."
While Clay never stopped working, he has enjoyed a renaissance during the past five years or so, mainly as a result of his TV and movie work. In 2011, he was featured in the final season of "Entourage" as Johnny Drama's co-star in the fictional program "Johnny's Bananas." In 2013, he was one of the stars of Woody Allen's film "Blue Jasmine," playing Sally Hawkins' working-class ex-husband. In the premiere episode of "Vinyl," he played the drugged-out owner of a chain of radio stations.
"I loved being in `Vinyl' because it gave me a chance to work with Martin Scorsese," said Clay. "And I loved working with Woody Allen in `Jasmine.' We spent most of the time talking about comedy. He told me that in his day, it was much harder for a young comedian to get started because you didn't have the infrastructure of comedy clubs that was established in the '70s, like Catch a Rising Star and the Comedy Store."
For more information about the Coney Island show on July 30, which starts at 8 p.m., visit http://fordamphitheaterconeyisland.com/.
Leave a Comment