Bishop Kearney students on fast track to success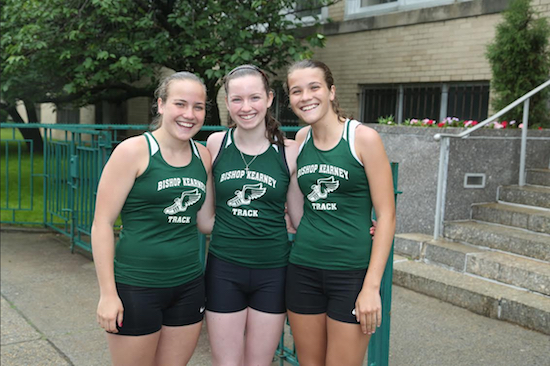 Bishop Kearney High School track stars Therese, Jacqueline and Colleen Gallagher are proving that running can be a family activity.
Therese and Jacqueline, who are sisters, and their cousin Colleen all ran well in both New York City and New York state Cross Country Championship events, school officials said.
In the City Championship, Therese was third, Jacqueline placed fifth and Colleen was 22nd. All three received medals and qualified for the State Championship.
The Bishop Kearney team took sixth place overall, which school officials said was a great accomplishment for the team
At the State Championship, Therese broke the school record for the 5K race, finishing in a time of 20:19.6. Jacqueline finished in 20:30.8. Therese placed 98 in the race out of 300 runners. The two sisters placed third and fourth out of the Catholic High School Athletic Association participants in the race.
Bishop Kearney High School is located at 2202 60th St. in Bensonhurst.
Leave a Comment